UNIQUE

GAME-CHANGING PRODUCTS

UNRIVALLED

CUSTOMER SERVICE
Sale
DESCRIPTION
Inspired by the fluid motion of liquid and time, HYT is the first watch brand to offer collections using major innovations in microfluidic technology. The minimalist sapphire case of the H0 Black Green allows the focus to be brought back entirely to the fluidic passing of time, seen in the borosilicate glass capillary tube with nano-coating interior. The green chronograph hands, am/pm indicator, and the exposed bellows add the finishing touches to this futuristic machine.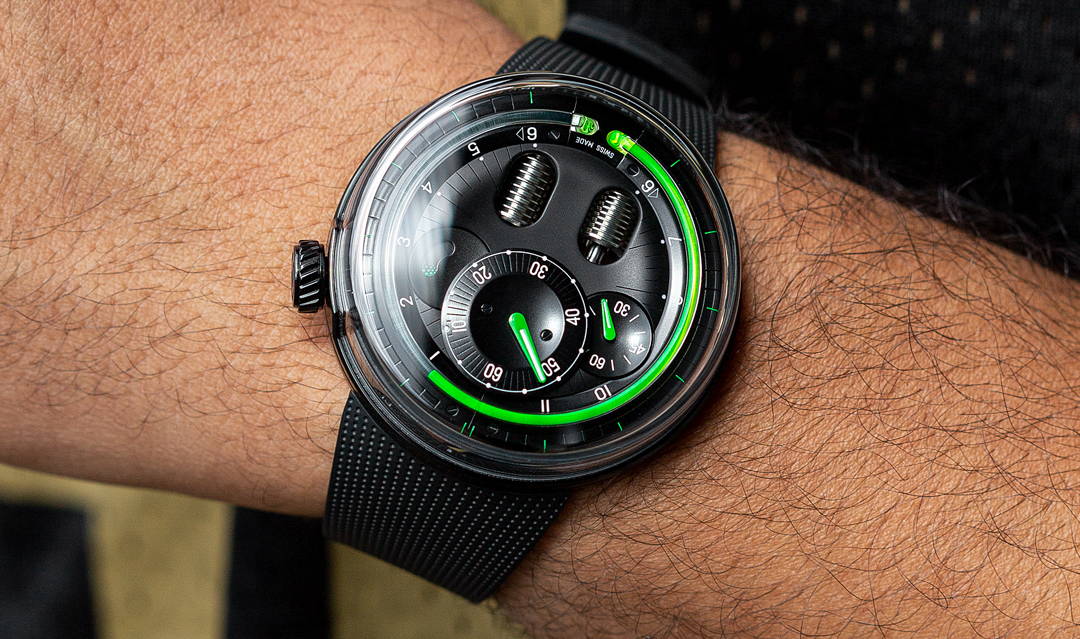 How the HYT H0 Black Green works
A pair of bellows pump two liquids through a thin capillary for a 12-hour period. The green coloured liquid flows from the left side of the dial, filling the hour sections until hitting the 6 o'clock marker on the right hand side. The clear liquid then pushes the coloured liquid back to the 6 o'clock mark on the left hand side of the dial, where the process begins again.
Specs
Model: H02138
Size: 48mm
Case Material: Black DLC Coated Steel
Bracelet Material: Rubber
Dial Colour: Black
Year: 2019
Warranty: Manufacturer 2 Year Warranty
Customer Reviews